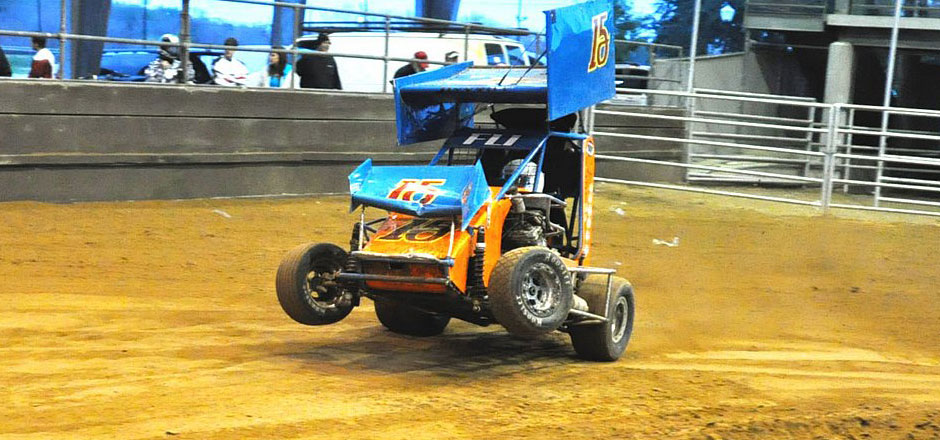 Mini Sprint racing is a popular American originated type of racing with an open-wheel vehicle. A mini racer resemble the sizes of both a midget car and a full-size sprint car. It is a term that is used liberally that describes several motorcycle powered vehicles, however mini sprint in itself applies to drivers sitting upright in a seat in an upright styled chassis, quite uncomfortably I might add.
The engine is center mounted with dimensions and appearances similar to midget cars. All mini sprints share similar if not maybe identical to a midget car that is full sized with a wheelbase between 66 and 75 inches. It would depend largely on the manufacturer of the mini sprint but when you enter races for example you need to adhere to industry standards. Often will you find that the chassis of a mini sprint comes from an old chassis of a midget with the engine close to the middle of the chassis.
From the center line of the chassis the maximum offset is 6 inches and another factor that the mini sprint has in common with midget and the sprint is identical suspension with the popular choice used a four bar chassis. These types of chassis has two rear and two front torsion arms that regulates suspension with torsion arms. Cars also more often than not run with a wing and without a wing the car will be allowed to slide more which could make racing exciting if you know what you are doing though.
The chain driven mini sprint also uses 13 inch tires and wheels. The rear also uses a torsion bar system as well as a roller chain for drive. A typical mini sprint use a steering box however this is not set in stone as some uses steering racks too. The fuel tanks are in the rear which could vary between 5 and 19 gallon. These cars easily run 100 miles per hour.