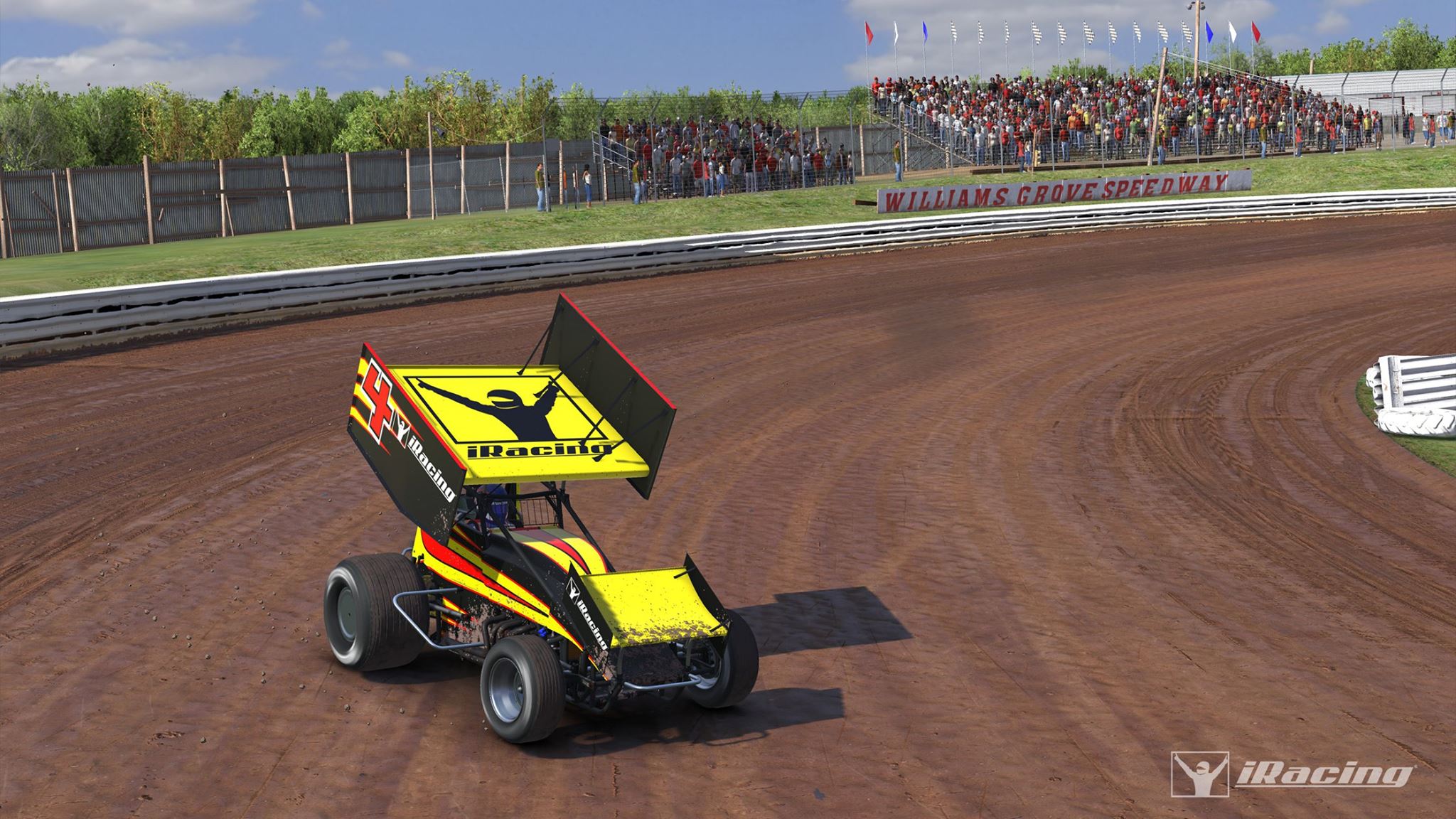 All sprint car racing tracks differ and they vary significantly in shape, size, facility qualities and surface types too. You get small club-owned tracks and huge NASCAR type state-of-the-art-facilities. Around the world you will find thousands of tracks from sprint cars scattered many of which are not even advertised in smaller towns and communities with a couple of guys starting out with mini sprint car racing and building small tracks and often larger tracks that becomes mini facilities for other racers too.
Well-known tracks such as Ohio's Eldora Speedway and Iowa's Knoxville Raceway are huge 1.2 mile monsters, while you find ¼ mile speedways for example Indiana's Gas City and Kokoma Speedway. The ¼ milers are referred to as bullrings and here you find more wheel banging action and elbows up racing. At the larger track you have more sliding jobs through large turns and high speed racing.
Looking at sprint car conditions you need to look at the banking as an important factor as that is what determines the track's overall speed capability. When a track offers high banking on turns a driver has the ability to power his car through turns at speed, while a little bit of bank forces a driver to slow down his car in order to carefully maneuver his car around the corner. Specific tracks like the Ohio Eldora for example has banking of 24 degrees on its turns while the straights offer drivers eight degrees. These are perfect conditions for outstanding driving and high speeds.
A very popular Sprint racing track surface should be clay as it provides high grip levels but obviously unless it is a large established track with events on a regular basis and a large member base you will find many tracks with pavement, dirt and dolomite track surfaces. Race meetings and event are a great way to find tracks in your area and attending event such as World of Outlaws Sprint Series etc. A recent event hosted by canlı casino siteleri and online casino siteleri, for a sprint car series also for World of Outlaws is where I found most of the best tracks for my next Australian visit to compete in te Australian Series coming uo.